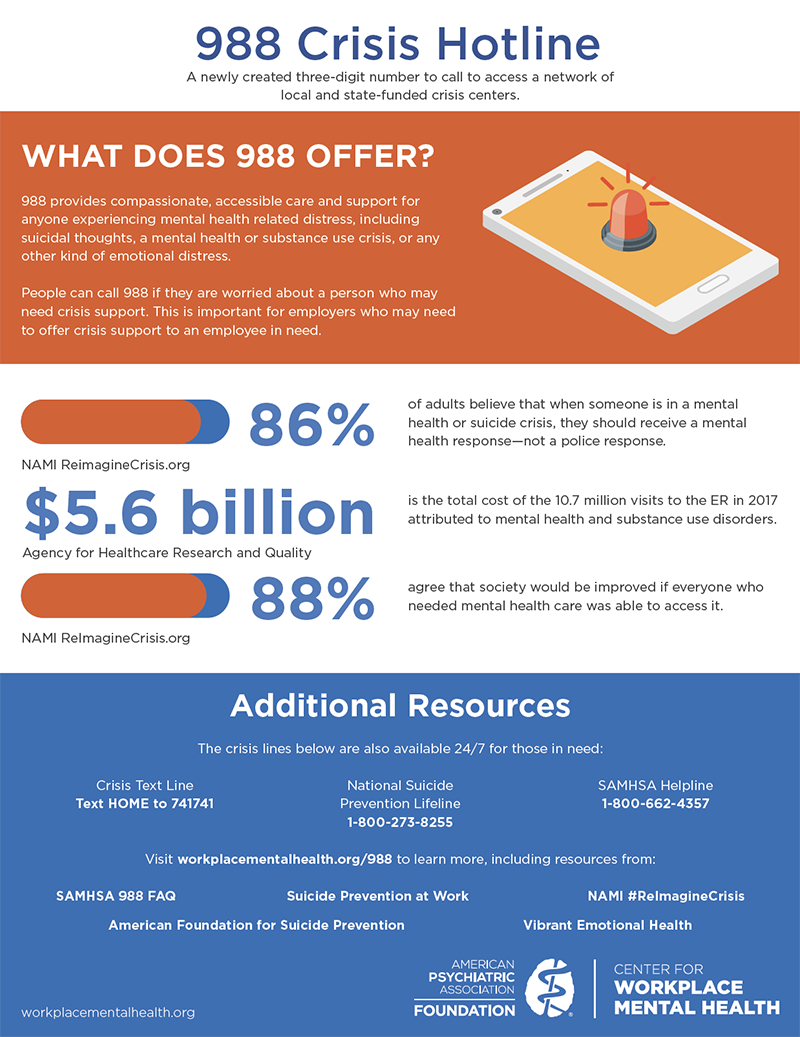 What Does 988 Offer?
988 provides compassionate, accessible care and support for anyone experiencing mental health related distress, including suicidal thoughts, a mental health or substance use crisis, or any other kind of emotional distress.
People can call 988 if they are worried about a person who may need crisis support. This is important for employers who may need to offer crisis support to an employee in need.
Fast Facts
86% of adults believe that when someone is in a mental health or suicide crisis, they should receive a mental health response—not a police response.1
$5.6 billion is the total cost of the 10.7 million visits to the ER in 2017 attributed to mental health and substance use disorders.2
88% agree that society would be improved if everyone who needed mental health care was able to access it.3
Additional Resources
The crisis lines below are also available 24/7 for those in need:
Learn more with the following resources from other mental health organizations: